How HMC Distinguishes Itself
Over 22 years of experience in the dental equipment repair industry guides us through each and every service and repair. HMC has invested in the proper training and test equipment to ensure your dental handpiece is operating at peak performance.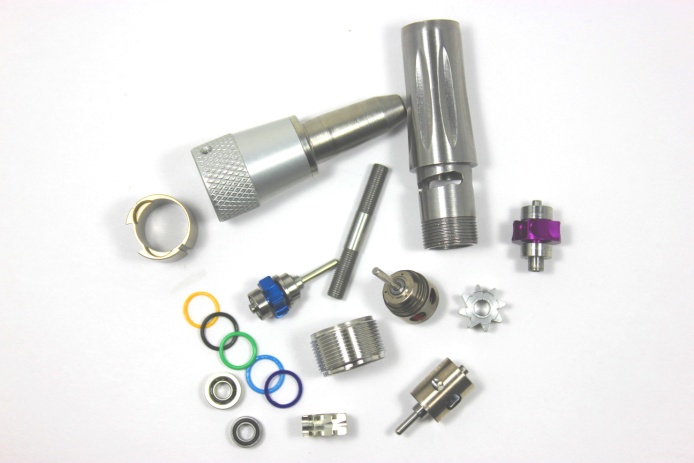 We carry a large inventory of components necessary to maintain and service all brands including Kavo, Lares, Midwest, NSK, W&H, Henry Schein Dental and Patterson dental handpieces. This minimizes or eliminates delays that often result from a lack of spare part availability. Our broad, expansive knowledge and experience in this industry has allowed us to identify and utilize only the highest quality suppliers for all our spare part needs.
HMC is a full service and repair company.
We can service and repair just about any handpiece made.
HMC's approach to repair and service is to trouble shoot down to the component level. Instead of a "blanket" approach, which may result in several parts being replaced unnecessarily, we identify, by component, the root cause of the issue and replace only what is necessary. This allows our customers to realize maximum benefit, value and productivity from their equipment.